"The best way to predict the future is to create it yourself."
Peter F. Drucker
We believe that the prosperity of our company derives from the quality of the work we do and from the vision we share with our clients.
Our teams are made up of professionals with extensive experience in the field of installation, repair and modernization of energy equipment, who have participated over time in energy projects both in the country and abroad, in countries such as Sweden, Italy, Luxembourg , Albania, Austria, Germany, Bulgaria, Egypt, Sudan, South Africa, Pakistan or Barbados.
In order to achieve its objectives, the company has its own mechanical workshop, properly equipped with all the necessary tools: drilling machines, lathes, various SDVs, winders for drying windings, devices for performing various electrical measurements, as well as qualified personnel.
Răzvan DEDU
General Manager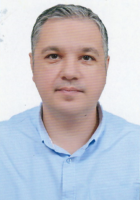 ELECTRO-SERVICE RB has implemented the Quality Manual, a quality assurance system that has been mastered by all our staff in order to perform the best quality works, be they assembly, repair or execution of subassemblies or spare parts needed for equipment in a power plant.
ELECTRO-SERVICE RB is accredited by ROYAL CERT INTERNATIONAL REGISTRARS for the implementation of the integrated system of quality-environment-health and operational safety, according to the requirements of the standards ISO 9001: 2015, ISO 14001: 2004 and ISO 45001: 2018. This accreditation allowed us to carry out works in power plants of great complexity, works that enjoyed a unanimous and well-deserved appreciation.
The economic results of the company are constantly improving and ensure a normal and safe development of its activity.
From new parts, repairs, technical assistance to the installation of energy equipment, you can count on us to team up with you in order to increase the reliability and efficiency of your business.